Inspired by the colors of Morocco and the mountains of Southern Spain, the Omni Scottsdale offers a serene desert retreat for just about any traveler.
With a rise in wellness vacations, I sprung at the opportunity to get pampered and unwind in paradise. I'm talking about a vacation I don't need another vacation from.
The Omni Scottsdale Resort and Spa at Montelucia offers a little something for everyone. On a given weekend, you might see couples lounging in cabanas, bachelorettes toasting poolside over a bottle of prosecco, or locals dropping in for their quarterly spa visit. And of course, who could blame them? The views of Camelback Mountain provide a mesmerizing backdrop from every angle, creating a peaceful oasis that envelopes the entire resort. Designed like a Spanish village, floral-lined walkways and historic archways make you feel transported to a European villa.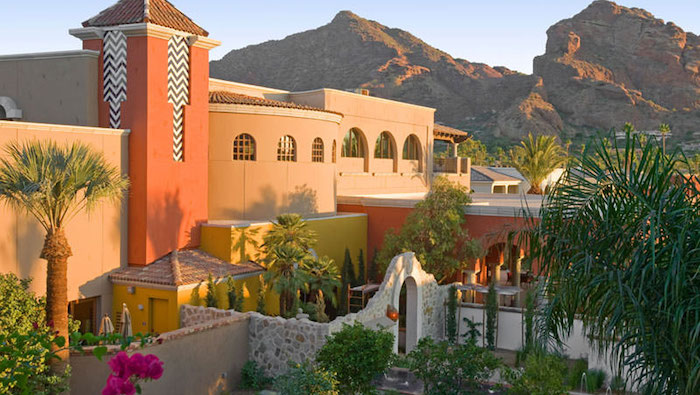 Despite my trip falling during a week of 110ºF (41ºC) temperatures, the atmosphere still managed to lend well to plenty of rest and rejuvenation. With eight months of favorable temperatures, Arizona makes for the perfect year-round setting to lounge poolside.
The Rooms
The Omni Scottsdale's recent multi-million-dollar renovation draws inspiration from both Spanish-style decor and the surrounding desert scape. With 293 guest rooms and 38 luxury suites, the re-imagination goes down to the details, adding elements like cactus silk pillows, homemade ceramics, and trendy paint palettes. Luxurious Nest products line the spacious spa-like bathrooms. Our room overlooked the glorious Kasbah pool, complete with a private balcony to watch the picturesque Paradise Valley sunset each evening.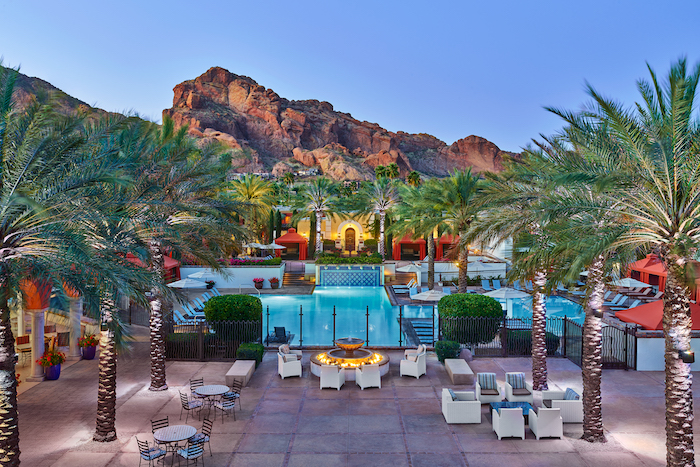 Dining at Prado
An underrated win of any hotel stay is an on-site restaurant with a moody ambiance and captivating menu. Enter Prado, the hotel's flagship fine dining restaurant featuring an eclectic mix of Spanish and Mediterranean cuisine. The interior is colored in earthy tones and romantically lit tables. Outside, leafy vines wrap the Moorish arches. We decided to plant ourselves at the best seat in the house – outside on the patio, of course. Any excuse to get another angle of the Camelback Mountains at sunset is a good one.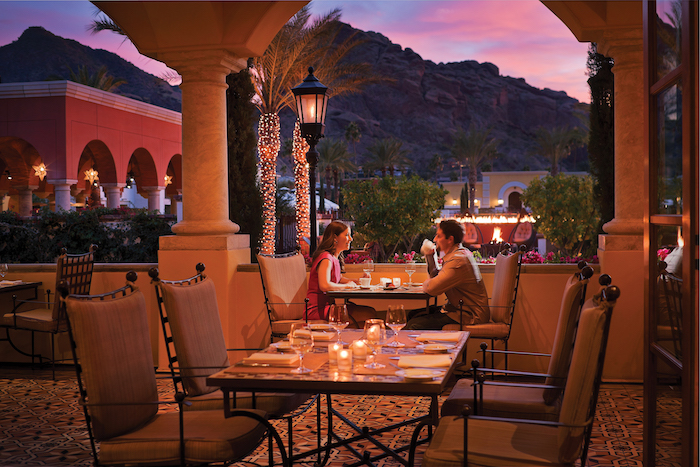 The extensive wine menu at Prado showcases a brilliant collection spanning Chile, Argentina, Spain, and more. Overwhelmed by the options, our cheerful server and sommelier, Oliviero, promptly inquired about our taste buds and brought out four glasses. We sampled several wines of his choosing, all delectable, before we landed on a delicious bottle of Albariño from Spain. The dishes here were equally impressive. We shared a Patatas Bravas to start, with crispy potatoes, chorizo, and a garlic aioli. For our larger plates, we leaned into the seafood and split the Branzino, coupled with quinoa, asparagus, carrot, and baby kale, soaked in a pea broth; alongside the Diver Scallops, which boasted a side of beluga lentils in chorizo oil.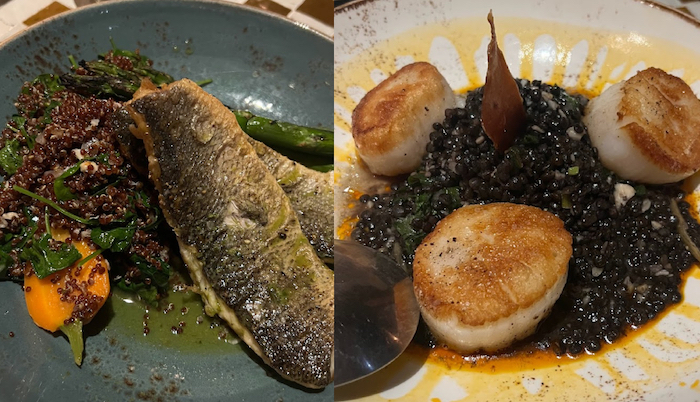 Outside Prado, you can find Taqueria Centro, a more laidback dining option — perfect for those moments when you're still donning the swimsuit. Expect to munch on flavors of central Mexico, we loved the Queso Fundido with chorizo and green chili, and the Baja Coconut Shrimp Tacos.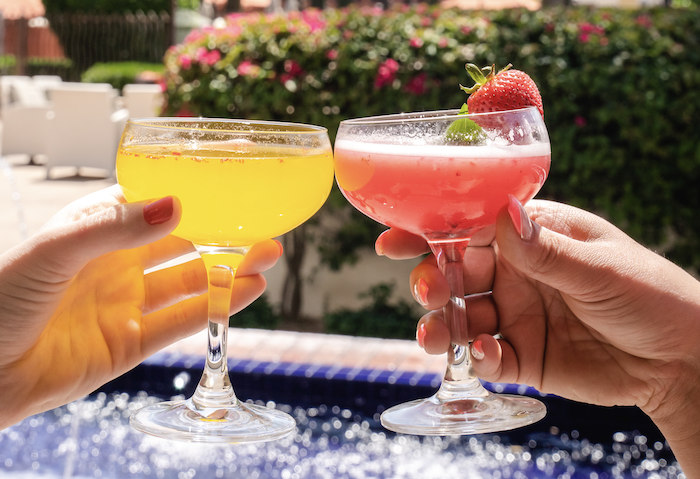 Poolside, Omni Scottsdale's seasonal Summer of Tea menu puts a twist on teatime by offering antioxidant-rich black tea cocktails. The crafty tea-infused drinks run the flavor gamete from showcasing floral-forward to herbaceous sips. Try the Blueberry Lavender Kombucha with Casamigos tequila, blueberry kombucha, lavender syrup, and blueberry boba pearls. Or the Golden Hour, with a yummy jasmine green tea, turmeric syrup, and passion fruit liqueur medley. All the drinks offer a variety of healing properties from energizing to relaxing.
Joya Spa
The heart of Omni Scottsdale is unsurprisingly, Joya Spa. You can and should spend all day on cloud nine here. With a burgeoning local population booking appointments every day, its popularity with Scottsdale's locals is a testament to its high standards, particularly amidst a city laden with resorts.
The thoughtful space is filled with serenity at each step. Rooms like the Joy of Intention and Joy of Purification use healing stones and quartz crystals to set the tone for your day. Guests are asked to place their hands on the crystal to exhale the stress, and open their minds.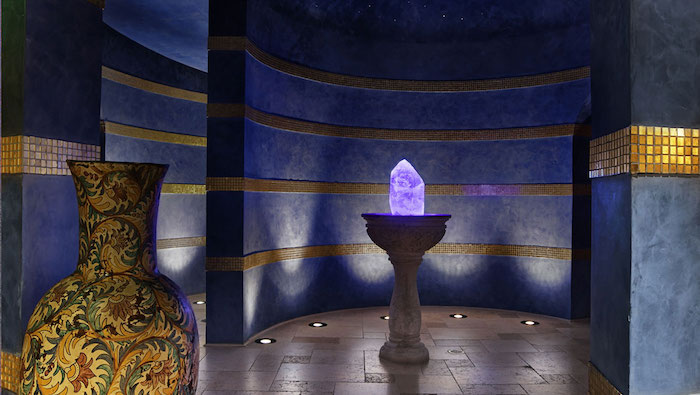 The two-story respite is home to a catalogue of facial and massage offerings and the pièce de resistance – Arizona's only Hammam spa. The Hammam offers a restorative Moroccan-inspired hot and cold bathing ritual, which we relished in before our treatments started.
See Also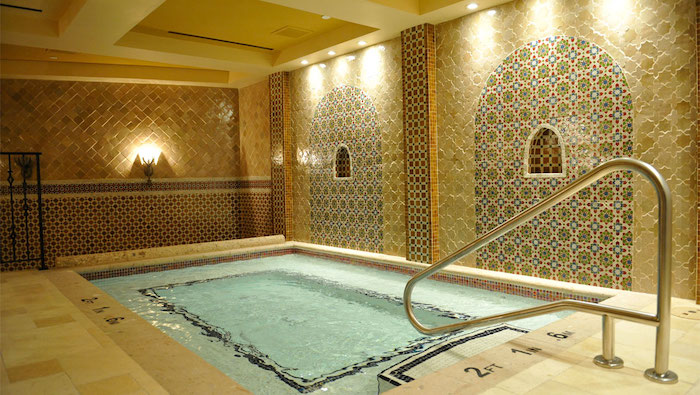 I had the opportunity to try out one of the spa's treatments and indulged in the Signature HydraFacial. My spa esthetician customized a HydraFacial specifically for my needs, cycling through the cleansing, exfoliating, and extracting phases. She walked me through each step of the process and handed me a helpful list of serums used during my session, many from Dr. Dennis Gross. Following the treatment, I took my time dipping into the many whirlpools and cold deluges, soaking in the moody ambiance for as long as I wanted. The rest of my time was spent bopping in and out of the spa's secluded rooftop pool.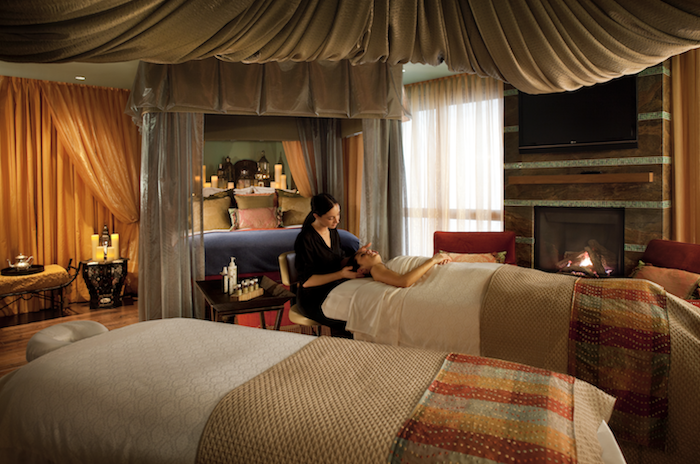 One of my favorite spaces was the Whisper Room, a quiet room lined with beds separated by opaque curtains, dedicated to falling into a trance-like sleep. Pull over a blanket, snuggle into your robe, and snooze away, this is your time. We were truly blown away with the spa's facilities and how zen we walked out of it feeling.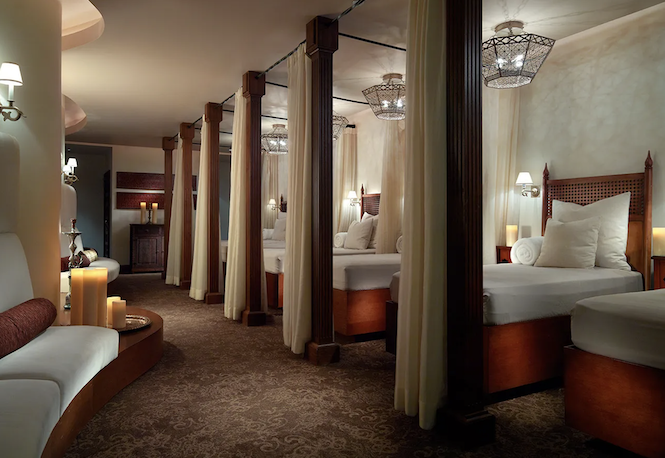 While Arizona houses a mecca of swanky spa resorts, the Omni Scottsdale's location offers the package experience from restoration to dining, all under a refreshingly modern setting. For more details about this desert escape, visit the Omni Scottsdale Resort & Spa at Montelucia's official website.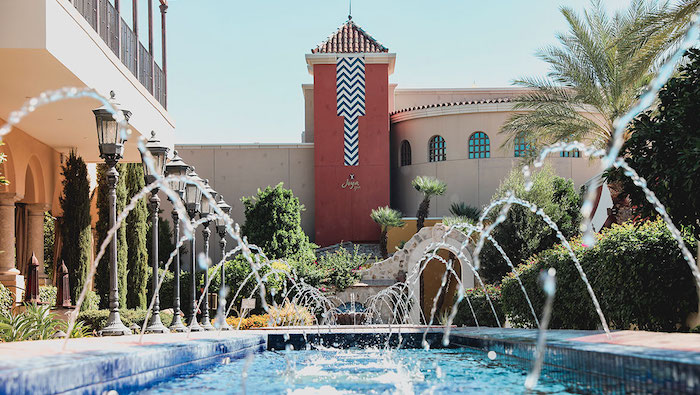 Omni Scottsdale Resort & Spa at Montelucia
Website
4949 E Lincoln Dr, Scottsdale, AZ 85253, United States