Boasting a protected geographical status, the diverse and vibrant Pachino tomato is Sicily's pride, celebrated for its remarkable flavor.
Located near the city of Syracuse in Sicily is the quaint town of Pachino. Interestingly, Pachino is closer to Africa than to the Italian mainland. The town is famed for producing the high-quality tomatoes affectionately named after it. These tomatoes aren't just unique; they've been granted a special Protected Geographical Indication due to their distinctiveness.
What makes these tomatoes so exceptional? A lot can be attributed to Pachino's unique climate. The ample sunshine they receive, even during winter months, combined with the saline-rich groundwater used for irrigation, results in their unparalleled taste.
---
There are many distinct varieties of Pachino tomatoes, with some of the most popular being:
---
The Costoluto tomato
Medium-sized, is known for its crunchy texture. Its rich flavor, a result of local innovative farming methods, makes it an ideal choice for salads. This tomato's unique taste is hard to replicate outside of Pachino.
---
The Datterino tomato
Resembling a date in shape and size, is notably sweet. It has a delicate, vibrant red skin and is perfect for dishes like bruschettas, salads, and appetizers.
---
Cuore di bue or "bull's heart tomatoes"
Pear-shaped with a ribbed appearance. Their reduced seed content and dense flesh make them another salad favorite. The name is inspired by the tomato's unique shape.
---
The Riccio or "hedgehog" tomato
Aromatic, characterized by its deep red flesh. While it's delightful when eaten fresh, it's also a preferred choice for rich tomato sauces.
---
The Camone tomato
Smooth and round, is an ideal pick for salads, harmoniously blending acidity and sweetness.
---
The Piccadilly tomato
A variation of the "Bunch Red", has a slightly elongated form. Its delicious taste makes it a go-to for starters or side dishes.
---
Pachino tomatoes, beloved around the world, offer a taste of authentic Italian recipes. A salad featuring these tomatoes only requires quality olive oil and a touch of sea salt to shine. Meanwhile, a pasta sauce made from them is perfectly complemented by fresh basil and grated Parmigiano cheese.
Indeed, the magic of Italian cuisine often lies in the quality of its ingredients. The Pachino tomato, with its distinctive flavor, adds a depth of taste to any dish it graces.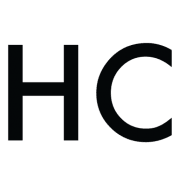 Veronica Lavenia
Veronica is a born and raised Italian. She inherited her love for travel, passion for cooking and natural, sustainable, healthy slow food from her parents. Her works have appeared in 'Vegetarian Living', 'Veggie Magazine', 'Lifestyle food', 'Australian Good Food & Travel Guide', 'Chickpea' and 'Free from Heaven', among others. She is the author of "Panini: the simple tastes of Italian style bread"; 'The Rustic Italian bakery", "The Vegetarian Italian Kitchen" and "A Modern Italian table", published by New Holland Publishers Australia.